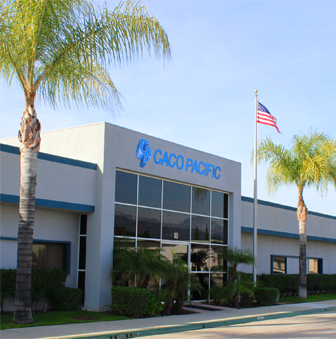 CACO PACIFIC specializes in building high-production, high cavitation molds for all types of products, and we serve a wide variety of non-competing customers and industries. Since our inception in 1946, our primary objective has been to put our customers' product and market competitiveness first. Through continuous technological advances in mold engineering and manufacturing, we have given our customers a productivity and speed-to-market edge. High volume manufacturing companies seek out CACO PACIFIC to gain this competitive advantage.
As we have grown over the years, we have added facility space, precision manufacturing equipment and highly skilled personnel to achieve this primary objective and we have been certified to the ISO 9001 Quality Management System Standard since the year 2000.
Our employees are the key ingredient to achieving Customer Satisfaction. In 1961,CACO PACIFIC began sharing profits with employees. In 1985 we began sharing ownership of the company with employees and formalized this philosophy in 1994 with the establishment of an Employee Stock Ownership Plan (ESOP). Today, CACO PACIFIC is 100% owned by the employees who work here through the ESOP, with half of the workforce having over 10 years of service with the Company. Our unique ownership culture is focused on satisfying our customers through the highest possible quality and on-time completion results. Our people help make CACO PACIFIC a recognized world leader.
We thank our customers for their loyalty, their trust, and continuing support in developing partner relationships with us. We very much appreciate that they have allowed CACO PACIFIC to grow with them. As a result of these key relationships, CACO PACIFIC has been privileged to build one of the largest and most widely recognized precision mold engineering and manufacturing firms in the industry.