New or refurbished molds are tested at our facility and our customers are invited to witness their molds running fully automatic. With machines ranging in size from 100 to 730 tons and top notch auxiliary equipment, we can reproduce your most demanding molding process parameters.
We also have several vacant fully-serviced bays (with power, water and air) where we can place a customer's machine(s) and product handling equipment and test/debug the mold in a complete molding system. We have experience with a variety of complex installations including; Rotary Table, Low Inertia Turning, Robotic Product Transfer as well as complete assembly systems incorporated.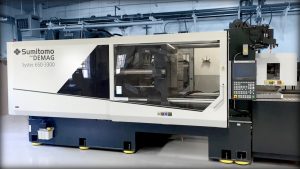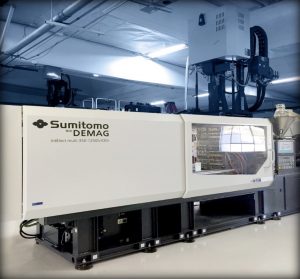 Our goal, as your partner, is to be your single source provider and deliver molds on time,
within budget, tested and in specification to any designated international location.
Resin Testing – We are fully equipped and available to help you in resin testing,
gate type evaluation and new technology development.