EARN WHILE YOU LEARN

CACO PACIFIC works through the National Tooling and Machining Association (NTMA) and the State of California Division of Apprenticeship Standards to provide a well-rounded education and training experience.
Over the four year program, which includes both classroom instruction and on the job training, apprentices learn a variety of disciplines, including Conventional and CNC Milling, Turning, Surface Grinding, Cylindrical Grinding and Electrical Discharge Machining (EDM). Successful completion of the apprenticeship program can be a springboard to future growth opportunities.
APPRENTICESHIP PER-REQUISITES:
Basic knowledge and experience with mill, lathe and grinding operations, shop math, print reading, inspection techniques and use of machinist hand tools and measuring equipment.
These basics can be obtained through community and/or industry training programs or through the equivalent experience in a moldmaking or precision machining shop environment.
Save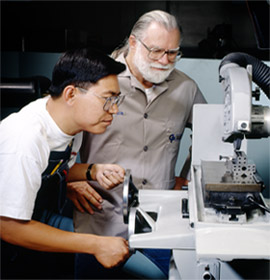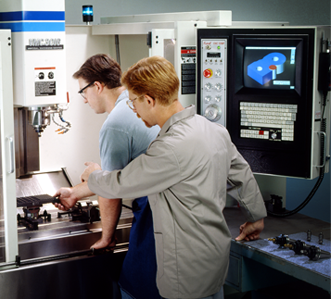 LONG TERM CAREER OPPORTUNITIES
We promote from within and provide training across all disciplines. All career tracks can lead to management positions for qualified individuals. We offer challenging & rewarding career opportunities:
MACHINING AND PROGRAMMING:
CNC Milling and Turning
CNC High Speed Machining
CNC Surface and ID/OD Grinding
CNC Wire and/or Sinker Electrical Discharge Machining (EDM)
Surface and ID/OD Grinding
PRECISION FINISHING:
Mold Polishing
Mold & Hot Runner Assembly
DESIGN AND ENGINEERING:
Mold & Hot Runner Design Engineering
Manufacturing Engineering
Process Engineering
TECHNICAL SALES AND MARKETING:
Account Managers / Sales Engineers
Save
Save