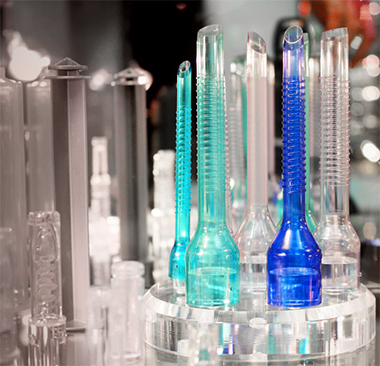 CACO PACIFIC molds are delivered production ready. Expect reliability, longevity, component interchangeability, low maintenance and the highest possible productivity from your CACO PACIFIC molds. Whether you need a single mold, multiple molds or complete "turn-key" molding systems, CACO PACIFIC is here to provide service and support, including mold design and construction, hot runner systems and mold rotating plates.
Your relationship with CACO PACIFIC is coordinated through a technically trained Account Manager who becomes familiar with your needs and provides personalized service.Our management team is also available to assist in every step of your project.
Innovative engineering is a critical step in achieving
the highest quality parts and obtaining the fastest
cycle times with the lowest maintenance costs.
With over 65 years of mold designs available for reference, we have proven solutions to challenging applications. We also offer our engineering expertise to assist in your plastic part design and development of mold concepts.
From prototyping to production we provide full service and single source responsibility. Throughout our relationship, CACO PACIFIC strives to exceed your expectations.